About Us
Dr. Nosente Bollo-Kamara
Dr. Nosente Bollo-Kamara is a 1990 graduate of the Faculty of Dentistry at Universite Claude Bernard Lyon 1, in Lyon, France. With over 24 years of clinical experience in the areas of family and cosmetic dentistry, Dr. Bollo-Kamara is proud to provide patients with quality, caring and comfortable dentistry.
Over the years, her commitment to continuous improvement has led Dr. Bollo-Kamara to post-graduate training in orthodontics, endodontics, periodontics and laser dentistry. She enjoys practicing all aspects of dentistry with a preventive care philosophy that is accessible to all patients, regardless of their state of health. Her easy-going chairside approach makes anxious patients feel at ease and comfortable with restorative and cosmetic treatment. She enjoys working with patients of all ages! If you are looking for a great family dentist, please call her at her North York Dental Office 416-661-6117 .
Dr. Bollo-Kamara loves to mentor and teach. She regularly hosts student interns in her practice from the neighborhood that are considering a career in the dental field; or that are finishing up a dental assisting course and need work experience. She spends time in the nearby elementary school teaching kids the importance of oral hygiene. Under a local mentorship programme of the local community she also meets with young single mothers who are planning careers that would enable them to be self sufficient.
Dr. Bollo-Kamara is an active member of the All Nations Full Gospel Church where she teaches in the children's church. She serves as a board member for the All Nations International Development Agency (ANIDA) which is the outreach arm of the All Nations Full Gospel Church (ANFGC).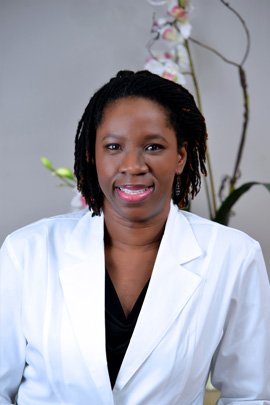 Dr. Nosente Bollo-Kamara
Dentist
Our Professional & Friendly Dental Team (Coming Soon!)
At Shoreham Dental North York - Toronto, we want to ensure that you have a wonderful experience from the moment you walk in the door, to the moment you leave.
We have a full dental team that work together to offer you efficient and knowledgeable service with warm and friendly faces.
Book a New Patient Visit for only $149.99! Limited time offer. Includes 3 units of scaling, exam and x-rays. Conditions apply.
Shoreham Dental Toronto
Shoreham Dental Brampton