4 Steps To Choosing A Mouth guard That Is Right For You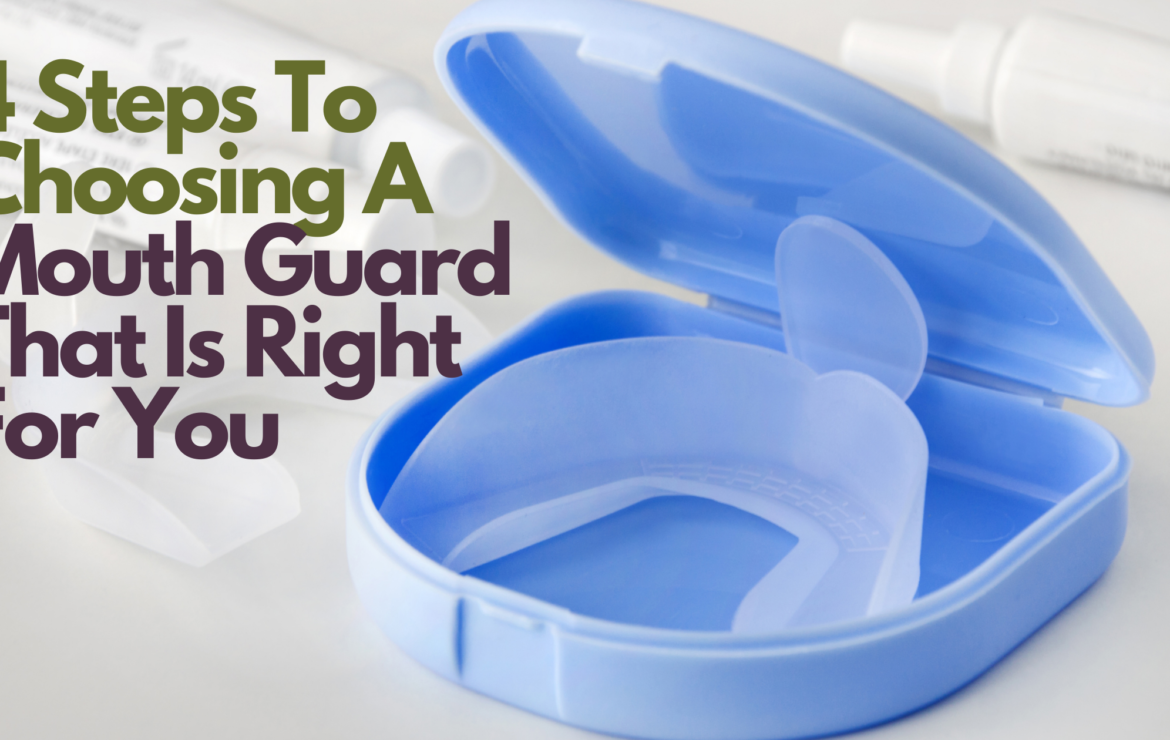 4 Steps To Choosing A Mouth guard That Is Right For You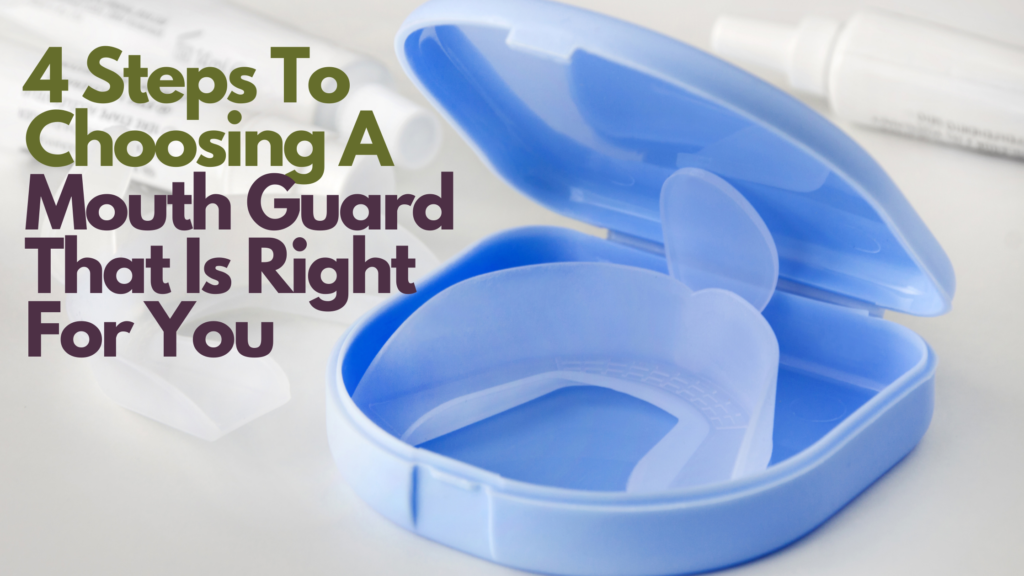 Ensuring your teeth are well-protected while playing sports or to ease bruxism (teeth grinding) is crucial to prevent injuries that could result in loss of teeth. However, for such a small piece of equipment mouthguards certainly can generate their fair share of confusion. When it comes to finding the perfect mouth guard there are multiple factors to consider from sport and age to the individual's need and desire. 
So how do you choose the right mouthguard that meets your individual needs? Here is your simple 4 step guide to purchasing the perfect mouth guard for you.
1.Choosing The Right Style 
Broadly there are three types of mouthguards available.
 Ready-Made Mouthguards
 This type of mouthguard does not need to be altered to fit your mouth. They are often bulkier and less secure and are best suited for braces wearers.
Mouth Adapted Mouth Guard
These are by far the most popular type of mouthguards. They are designed so that users can adapt the fit at home by putting the mouthguard in hot water to soften the inner layer before placing it over their teeth and gums to set the shape. These types of mouthguards are the most preferred by athletes and are not too expensive. 
Custom Mouthguards 
 These are the type of mouthguards we recommend if you are suffering from bruxism. Our dentist would need to mold your teeth. However, these come with the highest price tag.
2.Prioritizing Comfort And Protection 
 When choosing a mouth guard you should never be forced to choose between comfort and protection. Proper protection starts with a minimum of 4mm material in the impact zones. When assessing the fit of your mouthguard you should ask yourself the following questions:
Am I able to breathe and speak without difficulty?
 The ideal mouth guard for you should give you enough breathing space and you should be able to communicate easily when wearing the guard.
Does it fit comfortably and securely in my mouth?
 This is probably the most important consideration when buying a mouthguard. It should be able to stay in place comfortably without you having to worry about it falling out.
How much coverage does my mouthguard provide?
 Your mouthguard should end somewhere between your first and second molar and should cover all your teeth and some of your gum.
Is it resilient and durable?
 Your mouthguard should not break or tear away from the slightest pressure and should be durable enough to last you for long periods. 
3. Check Safety Regulations 
 There are no specific requirements for mouthguards in Canada though it is best to make sure the product has undergone rigorous chemical and impact testing. 
4. Look For The Right Accessories 
In addition to finding a good case, color or pattern you like there are some functional features you might need depending on what you require in a mouthguard. You might want to ask yourself the following questions:
Are you engaging in contact or a non-contact sport? 
 People who engage in sports like boxing would need a higher degree of defense than a field hockey player or a person in need of a mouthguard.
 Would you need a convertible mouthguard? 
 A convertible mouthguard has a strap that allows it to be taken on and off as needed 
 Do you have braces?
 If you have braces you would need to find a mouth guard compatible with braces that can protect both your teeth and the braces. 
 Is It Time To Get A New Mouth Guard? 
Are you looking into getting a new mouthguard or replacing an old one and are contemplating buying a store mouthguard or Getting a custom fit? Consult our dentist at Shoreham Dental to request an appointment at our  Brampton Or Toronto location.